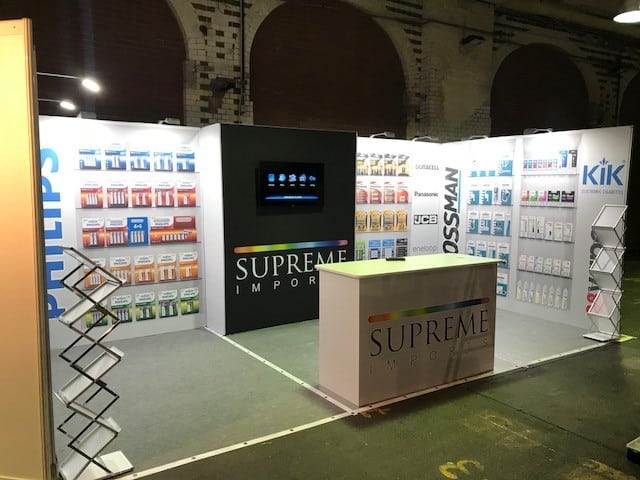 Tradeshows
IFA 2018, Berlin – 31st August to 5th September
|
Sep
24
2018
This year, Supreme exhibited a wide range of products at IFA including leading brands, Energizer, JCB, Duracell and 88vape. Our Senior Product Manager David Neilson and International Sales Manager Scott Kenna were managing our impressive stand and were available to meet you all. 
IFA is a well known global trade show for consumer electronics and home appliances. It delivers the latest products and innovations in the heart of Europe's most important regional market. Offering an overview of the international market, the exhibition attracts the attention of trade visitors each year from more than 100 countries.
IFA is the key meeting place for many retailers, buyers and experts from the industry. Supreme exhibit every year, so keep an eye out for details on next years exhibition if you missed us this time.
Save the date: 8th Sept 2019 – 11th Sept 2019 
Want to know more? Contact:-