Tradeshows
IAW 2017, International Trade Fair for Retail Promotions and Imports.
|
Nov
24
2017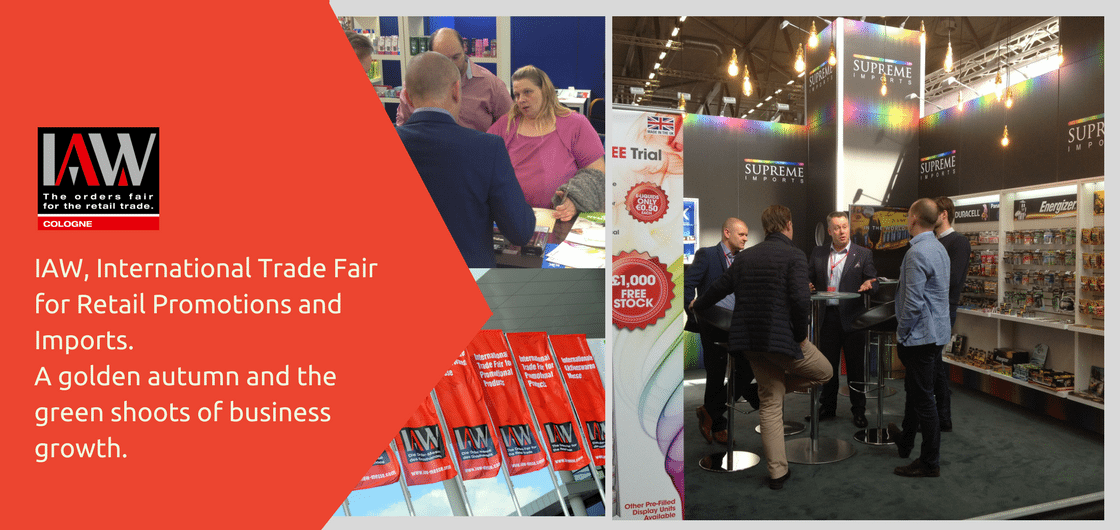 IAW 2017 was the 26th International Trade Fair for Retail Promotions and Imports show held in Cologne, Germany. It closed on 22nd September on a high, with 10% more exhibitors attending the event last year.
A total of 8,200 visitors attended the IAW 2017 and trade show organiser Kerstin Manke was delighted with the outcome,
"Overall there was a good to very good response. Indeed, due to the excellent constellation of exhibits and product groups, numerous exhibitors and visitors concluded extremely good deals. In other words, we achieved our objectives."
David Nielson, Energizer Product Manager at Supreme Imports also commented –
"Excellent organisation and a great opportunity to meet lots of business leads and partners from Germany and across Europe, which is very important to us. Cologne is a great location for the retail sector; the trade fair has thus provided us with a great platform".
The next IAW will take place in Cologne, Germany, from 27th February 2018  to 1st March 2018.
For more information, please contact us. 
To learn more about what we have to offer, visit our online store.