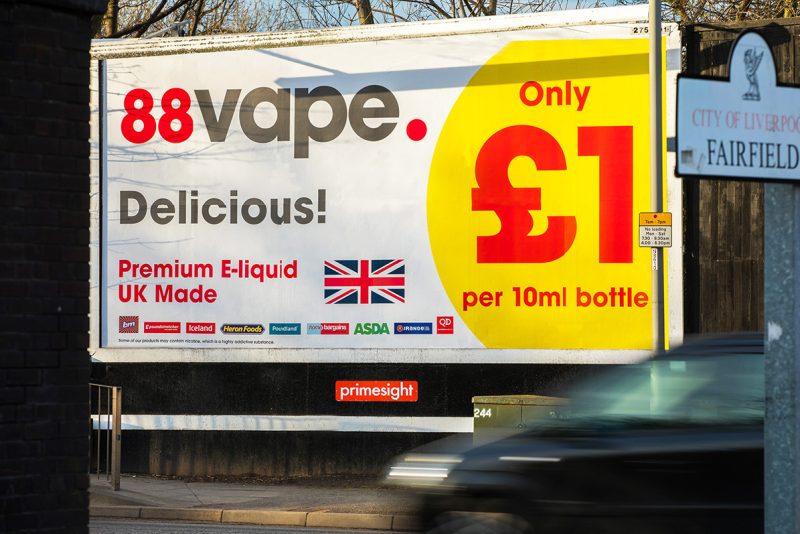 88Vape billboards are still being seen up and down the UK… this out of home campaign is continuing to build the 88Vape brand. This investment in out of home advertising supports all our stockists, continuing to drive footfall onto the high street. With further projected investment worth £5 million to follow throughout 2019.
88VAPE IS THE UK'S GREAT TASTING £1 E-LIQUID RANGE, MADE RIGHT HERE IN MANCHESTER
88Vape manufacturer some of the UK's favourite flavours of £1 e-liquid and sell some of the country's best-looking vape kits.
The 88Vape brand offers the taste of freedom to the end consumer…
Freedom from ever-rising cigarette prices. Freedom from questioning the quality, believing price and quality go hand in hand!  The 88Vape brand is all about high-quality at an affordable price!
No fuss no frills, Simple quality e-liquids at a £1.